Make the most of your summer break with a carefully crafted term to boost Chinese language skills while providing a broad and intense cultural experience. Each week consists of four days of classes, four hours of language instruction per class day (one hour of one-on-one instruction, three hours of instruction in four - to six-student classes), along with one school-wide hour of hands on, direct involvement in two of the traditional Chinese arts - calligraphy and tai-chi-chuan (taught on alternating days). Long three-day weekends provide ample opportunity to travel around Taiwan or enjoy Yilan's many water sports or cultural activities. Two weekends will feature school-arranged off-campus group outings, promising a summer filled with a rich mix of training and growth for mind and body.
Tuition for summer intensive program is US$2,500 (including insurance fee, proficiency test and two school-arranged off-campus trips). A check for the application fee of US$50 must be submitted by the application deadline with all application materials.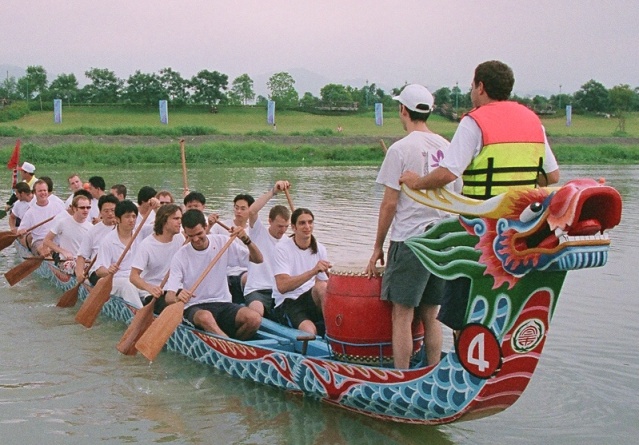 學年度班 Academic Year Program 〈12 weeks each term〉

 

The CLIC offers customized programs for international students with a flexible class schedule. There are four regular terms (Spring, Summer, Fall, and Winter), and 12 weeks for each term. Students can take 2 to 20 hours of Mandarin class a week. All classes are sized 4 to 6 students. We provide students with cultural immersion opportunities including calligraphy, Go, Taijiquan, folk arts, and more outdoor activities in Taiwan.

We also offer Teaching Assistant opportunities and scholarships to students interested and expertized in sailing, surfing, and canoeing during their study at Fo Guang University.

The regular academic year consists of tour class terms (Spring/Summer/Autumn/Winter), three hours a day, five days a week, each term lasting 12 weeks. This class is 3 classes per day. Each class does offer 50-minute class with a 10-minute break. From Monday to Friday, 15 hours per week. Language instruction in classes of four to six students in size. The course will consist to 13hours in Language courses, 1Practical Chinese, and 1 Proficiency Chinese. Such as pronunciation, radicals, religion, travelling Chinese and so on. Meanwhile,

In the end of the term, student will be asked to have the Chinese Presentation, each one student can share what they had learned in their lecture. CLIC will have school-wide lecture/discussion on topics related to Chinese society and culture. Out of the lecture, CLIC will have hands-on participatory involvement in developing the skills of many of the Chinese fine arts, such as calligraphy, tea ceremonies, cooking, carving chops, moving, graduated trip and tai-chi-chuan. Extracurricular activities arranged by the Center will include cultural and social activities, scenic views and sports (to mark specific holidays or just for fun).

Tuition for this program is US$1,420(NT$42,500) per term (including insurance fee, proficiency test and social activities). Wiring for the application fee of US$50 must be submitted by the application deadline with all application materials.

This program is designed for students who require flexible learning arrangements (available during the 12-week. Students may take a minimum of 2 hours to a maximum of 20 hours per week of language instruction in one-on one classes, or classes of six to eight students in size.
---